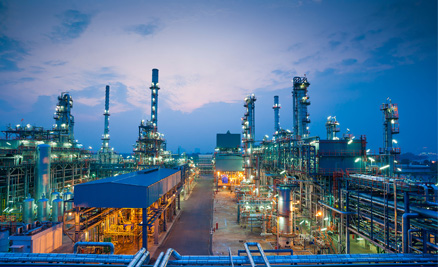 Control Link EU is a company dedicated to providing services in Automation & Process Control such as Consulting, Auditing, Engineering, Design, Commissioning, Commissioning and migration to new technologies, covering various sectors such as Petrochemical, Energy and General Industry. We provide our customers with solutions that meet international standards in terms of design and documentation.
We specialize in the development and implementation of DCS solutions with brands such as ABB Advant Master, ABB MOD300, ABB Elsag Bailey, ABB Industrial IT 800xA and Aspentech IP21.
Our work experience includes:
Maintenance in Refineries Control System, Facilities and Pump Stations for Ecopetrol (Empresa Colombiana de Petróleos).
Maintenance and implementation of new strategies in the CPF's Control Cusiana and Cupiagua (Campos Colombian oil exploration) for Equion (formerly British Petroleum) and Wood Group as maintainer plants.
Migration from ABB Advant Master DCS's to Yokogawa DCS in Cusiana oil field.
As a sub-contractor to ABB Asea Brown Boveri, Maintenance of Power Plants such as:



La Miel ISAGEN (Colombian Electricity Generating Company)
Termosierra (Gas Electric Power Plant) of Public Enterprises of Medellín (Colombian Electricity Generating Company)
hydroelectric Guatapé of Public Enterprises of Medellín (Electricity Generating Company Colombiana).

Consulting services for the implementation of an ABB Control System at Ecopetrol Refinery Operations Center in Barrancabermeja, Colombia.
Commissioning of Gas Turbine after a major maintenance, Seraya Energy, Singapore.
Maintenance of control systems for Propal, Smurfit and Kimberly Clark Pulp and paper plants in Colombia and Venezuela.